Customize our Apps for YOU! Learn how to use the Like and Dislike List.

One of the many reasons the Now Find Family of Apps was started is to help people remember which products they tried and liked, and which products they tried and never wanted to buy again! Time and time again, we came back from the grocery store with what we thought was a new product. After taking the first bite, we realized it was something that we had already tried and not liked. The only difference was the packaging! Specialty diets are expensive, and even more so when you have to make the hard choice between choking it down or throwing good money away since it tastes so bad! That is where the idea of the Like and Dislike list was born.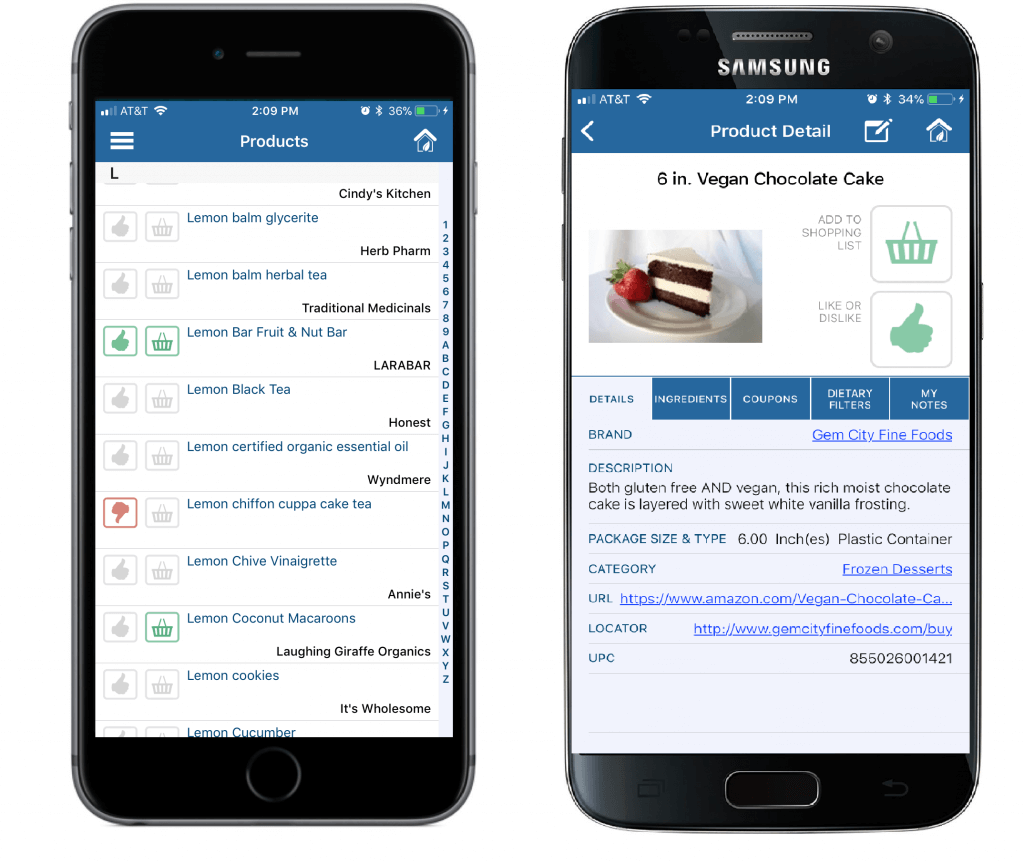 To add a product to your Like List, simply click the thumb button once and the thumb will turn green. To add a product to your Dislike List, click the thumb button twice, and the thumb will point down and turn red. This can be done in the product record itself or in the list view, as seen in the above screenshots. Once you have added something to your like or dislike list, it will appear in the Likes & Dislikes Section located on the home page and in the left side menu. Here you can add one of your favorites to your shopping list or know at a glance if you have tried and disliked a product.
For more tips on using our apps, please click here:  Useful App Tips
Don't have the apps? Get them for FREE on both iOS and Android! Click your store button below the banner to download and start Now Finding products for you today!
Happy Shopping!